I'm going to be frank with you here.  The sudden stop to in-person teaching in the spring was difficult for all.  However, as a resource teacher, I felt absolutely useless.  What I mean by this is I didn't have a classroom for which I had to create content, didn't have a classroom to have to take the lead on, and didn't have a classroom that I called
my own.  Although I don't have this in person either, I feel like I have a daily impact in all of the classrooms that I support with both the teachers and the students.   I got disconnected from my purpose in the blink of an eye.  As Shelby had mentioned, when we were forced to go online, students had the "green light" to advance and involvement was optional.  In addition to this, many students in my school didn't have access to supplementary learning.  It was quite devastating because those students are the reason why I go to work every day.  They are the reason that I research different tools and techniques to meet their needs.   They are the reason I watch Fornite, Tic Tok, and crack "dad" jokes to talk the lingo or to make them groan.  Those interactions aren't the same online.
I did my best to support my teachers by suggesting technology tools, helping troubleshooting Google Classroom, and brainstorming engaging activities to motivate students to connect.  Unfortunately, despite our best efforts, the number of students that regularly logged on and participated in all the hard-working, interactive, appealing activities ranged between 0 and 8.  This was a huge disappointment for all of the hours spent curating content, however, teachers didn't want to give up any online time with those students to me for specialized instruction, and I don't necessarily blame them.  Therefore, I logged in to the daily, every second day, or weekly meeting each classroom had to help out in any way, even if it were to just be a familiar face to those on the other side of the screen.
Now that we are in person, I am so thankful, even with all of the safety and cleaning protocol in place.  However, I need to get over the fact that going back online may happen again and I need to prepare for it, but how?  I have been reflecting on what this could look like, but I have to start at the basics.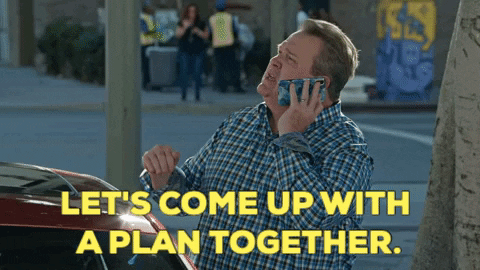 First, I am cognizant and respect that families at my school may not have the ability to connect online without supports from our staff.  This was a huge factor that impacted a lot of families in the spring.  Therefore, I'd like to start thinking about a plan NOW about how we can get access to these vulnerable families to ensure they are top of mind and included in the transition if one takes place.  How can we get technology in their hands?  How can we advocate for them and set them up for success before remote learning potentially becomes the only option for education?  Currently, I have four students that were to be on my caseload who were assigned technology from the school division, a few who have gone to e-learning.  However, their equipment remains at the school because we have been advised to keep it in the building at this time.  Don't get me wrong, this technology is benefitting other students in the school, but what about those students who should be using it at home for e-learning?  I would like to address how to help them use this technology at home as I would at school if they were attending.  Likewise, I feel for the e-learning resource teachers that are expected to support these students as they don't know their needs (yet) like we do at the school.  Is there a way to collaborate with each other to help students and their families navigate these waters?
Source
Secondly, I need to take some lessons from Amanda because I loved her idea of making videos for her students about the reading strategies (Eagle Eye, Skippy Frog, etc) that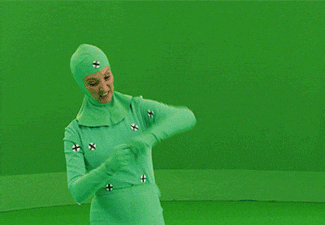 can be used again and again.  Students love that kind of stuff, especially when it is curated by their teacher them.  Kudos to you Amanda!  Perhaps I need to get even more dedicated and look into green screen video creations.  Any suggestions?
For that reason, I would like to look into more video making tools, aside from my go-to WeVideo.  Jennifer Gonzalez recommended mysimpleshow, which has a free educator account.  I also found Biteable, Camtasia, Animoto, Adobe Spark, PowToon, VideoScribe that could have some potential.  The only downside is that most of them cost money, which is a huge turnoff if I don't use them regularly.  This is mostly why I use WeVideo all the time as my school division has a license for it.
As Matt uses, a flipped-classroom approach starts with well planned out videos.  Perhaps this is what I should be doing to prepare myself and students for potential remote learning.  Some benefits of using videos with this approach are:
You can reach a variety of learning styles (visual, auditory, physical or verbal).
Students can set their own pace, which motivates and engage them.
It allows you to teach once but have these lessons available to use again and again, saving hours of repetitive teaching.
Students can re-watch videos if they are absent or for test prep.
The tips shared by Amanda, Kristina, Nancy, and Catherine are great as making a video can be daunting.  I do appreciate knowing the amount of time that should be spent on each of the areas of planning (40%), recording (40%), enhancing (10%; my Achilles heel), and sharing (10%).
I like this tweet by Kareem Farah about the pressures teachers are facing due to Covid which I feel is applicable to both in-person and online learning.  We need to ensure that instruction and activities are purposeful and not just time fillers and to reach kids through engagement at their level and interest.
COVID has caused a sudden obsession with making sure kids have "stuff" to do. Teachers are feeling the pressure to fill high amounts of live class time with compliance based lectures that fail to cultivate mastery. Keeping kids busy is not the same thing as keeping kids engaged.

@Kareemfarah23
A way to do this is by using tools that have been brought up in class for which I'd like to explore further for student engagement and interaction.
Pear Deck
As the group this week demonstrated, there are some great interactive features that allow students to be active participants in a slide-slow type presentation or lesson.  Their ability to demonstrate their understanding by answering questions, asking questions, voting, etc is also an easy way to do some formative assessment along the way.
Flippity.net
There are many templates for easy activities like word sorts and MadLibs, two of my favourite, for reading instruction.  Although you can't gather specific data from students on this site, you are able to get students to share their screen as they manipulate and talk through their thought process during the activity using their virtual manipulatives.  Jocelyn has shared with me some of the activities that she and her colleagues created during their emergency learning situation in the spring.  I'd like to create a bank of my own!
Although overwhelming, the switch to online learning has a lot of potential.  There are many hurdles to overcome, but with the right mindset, approach, and collaborative partners, I feel that I am ready to start planning for a different way of teaching.  Let's not kid ourselves, we didn't get into this profession because it is easy!