March 4, 2020
"I just want March to be over! I'll finally be able to breathe."

Well, the abrupt halt to all activities and normal work routine mid-March helped end my misery of busyness and complaining. However, I now had new things that have added a different type of stress and worry to my life…the unknown.
My new normal includes a lot more technology time, which has hindered my daily reliance on exercise of walking to and from each class that I supported as an LRT. Sitting for long periods at a time at my kitchen table hasn't been the best for my personal well-being, but I have made some adjustments to ensure that I am still getting the activity that I desire as well as teaching my own two kids (9 and 11 years old) and now my niece and nephew (12 and 15 years old) in addition to my own work responsibilities. Hello Netflix and tred….my positive spin-off which includes crushing some popular Netflix series as I use my treadmill to walk/run each morning. Such an invaluable and rewarding routine. I'll elaborate more on how my personal life has been impacted by this later on in this post. For now, let's focus on the professional side of things.
Technology with Work
I work with Regina Public so we use Google Classroom, which includes Google Docs, Google Slides, Google Forms, and Gmail among others. We also use Google Meet daily, which is a platform similar to Zoom, but with fewer options and more lag. However, it works with the small number of students that login to connect with our teachers each day.
Because I have been added to each of the Google Classrooms, I get to see first hand how each teacher is using these tools and provide suggestions/guidance to make their lives easier and to get more engagement from students. This engagement is on video chats or academic work that is assigned. For this, I have taken to Twitter to help get some ideas, perspectives on how others are doing things, and tools that have yet to be explored. This is how I am proving to myself to be useful as my regular LRT duties are difficult to replicate in this new type of learning environment, and I am still looking for suggestions on how I can be of more use to my teachers and families. Please, let me know how you're fulfilling this role if you are a support teacher.
I also join in with the daily Google Meet sessions that most of my teachers offer each day in order to connect with them and their students. I take more of the role of one of the students and play along in the games and activities, such as bingo (with online bingo cards), scavenger hunts, Scattegories, and spell your name workout. However, I do use Google Meet often to have face-to-face conversations or "meetings" with my staff as well. What's App is another tool I use to group chat with my cohort as I have an Android and they have iPhones.
Technology as a Parent
Much like technology for work, I also use Google Classroom for helping my children and nieces/nephew acquire, complete, and hand in their academic tasks. For some of the things they've done on this platform, I've asked permission from their teachers to share with the teachers I support and vice versa. Again, I'm trying to feel like I'm earning my keep. By using this technology with my kids, I've also been able to show them some tricks of the trade when navigating Google Suite tools or any others for that matter. This has helped them be more independent and efficient at getting their work done. I think they're seeing the value that I have to offer when mom knows "cool" new tricks to make life easier. In addition, they are in grades 4 and 6 which I have taught for over 10 years, so they are starting to trust that I know what I'm talking about. My nephew said to me today, "Why aren't you a science teacher?" when I was explaining what arteries were to him. I walked with my head a little higher after that!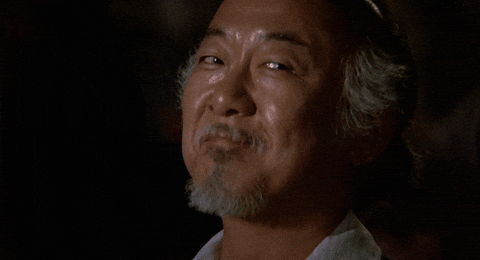 Technology for Me
Here is where I start to realize how many apps/tools I use in a day, much like what Amanda tweeted recently, but most I won't mention as they aren't significant and I feel less guilty when it's not documented.
First off, I use Zoom and Skype on a weekly basis to connect with friends and family to play games or just visit. Although it's not the same, I can have a glass of chardonnay and not worry about how I'm getting home, so there's a bit of a silver lining. My husband was even able to connect the JackBox games we have from our Xbox to our friends' and play with them at the same time.
I have also upped my VarageSale and Facebook Marketplace presence due to my schedule opening up. Now that my focus and attention isn't set on what rink or ball diamond we are going to next, I am able to see the clutter we have accumulated, for which I have turned into some extra cash. So, I check this daily and help family members to get rid of stuff as well. This is a bit of a side gig that I enjoy participating in as I treat it like a game.
Another app I use to find connect with friends, family as well as to get new ideas is Instagram. Most recently I've been following a Calgary based house cleaning company to get motivation and inspiration to clean my house. Tide is the way to go!
I've also taken up reading, but not in your conventional way. I crush audiobooks using the Regina Public Library and Overdrive apps as it allows me to multitask at the same time. The most recent books I've tackled are Where the Crawdads Sing by Delia Owens, The Kite Runner by Khaled Hosseini, and a classic Because of Winn-Dixie by Kate DiCamillo. Hint…you can increase the reading rate so you can get through even more books in a shorter amount of time!
My last guilty pleasure is your typical game app called Homescapes. Much like Candy Crush, this is mindless but addicting and a fun way to do something while I listen to my audiobooks and prepare for the Sandman to come each night. Thankfully there is a restriction on how long you can play for or else I would need an intervention.
Now that class has started, I will often check on the ECI830 hub to learn from my classmates and to get inspiration for writing my blog. Thanks to Nancy for not knowingly help me organize my ideas for this post!