It has been a while (almost a month) since I last posted about my major project. There are a couple of reasons for this (in order):
#1 – unsure of what direction to go next with my project
#2 – lack of interest/participants for my new direction (I'll explain more below), so I left the window to engage open longer than usual
#3 – PANDEMIC
It's nearing the end of the semester, so I thought I'd better reflect on the limited amount of data that I did collect and share my musings with you.
My new direction focused on the digital dialogue that parents/kids have together. I took the suggested activities found on March Media Mentor Month as well as other questions I had and formed a plethora of questions. Some questions included:
How often do you play a video game with your child(ren)?
How often do you ask your child permission to post a picture of them online?
How often do you share things with your parents/guardians that you've created online?
Have you shown your child(ren) how to determine if something is true or "fake news" on social media?
I once again created a survey separately for both parents and kids and sent it out to the world to inspire me like my last survey of almost 100 participants took part in it. I was sadly disappointed, even though I had wonderful classmates helping to spread the word (thanks, Dean and Shelby). I had less than 20 for both surveys. Regardless, I have some data to reflect on.
Kids Survey Reflection
I received at least one response for each age from 7-16 years old.
About half of the kids share things they've created online or video conference with friends/family (prior to the pandemic) at least once a week or more
More than half of kids play a video game with their parents at least once a month
Almost all kids listen to music on a speaker for the whole family to enjoy each week
Most kids have conversations with their parents about their online activities at least once a month
Not many kids ask permission before posting a picture of someone else or get asked for permission themselves
Devices usage interferes weekly with in-person communication between parents/kids
Not one kid has posted a video to YouTube; must be consumers only
Most kids have device guidelines set by their parents. I'd be interested to know what these are.
Most kids have not discussed "Do Not Disturb" mode or how to safe search on YouTube with their parents
Half of the kids have been shown by their parents how to determine "fake news". This is a positive!
Majority of kids have their device/online activity checked by their parents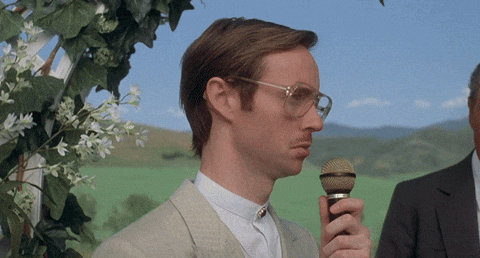 At the end of the survey, I asked kids to share what they've learned and will start to do after answering the questions. Here is a summary of what they said:
Start to use video conferencing to talk with people instead of texting
Continue to be cautious and safe by including my parents in my activity
Try to be on my phone less
Overall, there wasn't anything that shocked me about their survey answers. I am relieved to see that from the kids perspective that parents are somewhat involved with their digital activity. I have personally learned some things about social media apps from my own kids. I still don't know how to use SnapChat effectively as I find it to be pointless, but mostly because I don't understand it. As for some positives, I'm glad to see that kids realize that involving and being open with their parents is beneficial. However, I am interested to know how open they truly are!
Parent Survey Reflections
More than half of parents, with their kids, video conference with friends/family at least once a week.
Most parents will listen to music with their family through a speaker for everyone to enjoy
More than half of parents discuss their kids' online activities with them several times a week, however, they don't discuss their own online activities with their kids as often. Interesting!
Only 3 parents out of 18 ask for permission from their kids to post pictures of them
Most parents admit to ignoring their kids once a month due to device usage, but they say that their kids ignore than at least once a week due to the same reason
Most parents talk to other parents about the digital guidelines in their households at least once a month
Much like the kids have said, most parents have not discussed "Do Not Disturb" mode or how to safe search on YouTube
Just over half of parents have shown their children how to properly search online and how to spot "fake news". Bravo!
Only 3 parents have had a discussion with your partner/spouse about how to talk to your child(ren) about online pornography in an age-appropriate way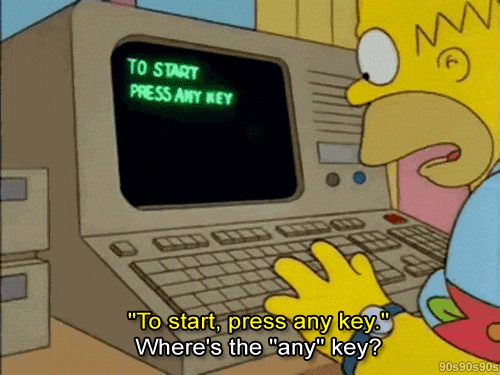 At the end of the survey, I also asked parents to share what they've learned and will start to do after answering the questions. Here is a summary of what they said:
Discuss about what could happen online and the dangers of online activities
Ask permission from their children
Do more WITH them online together
Reflect more often
Overall, I feel the kids and parents answers lined up for the most part. The sense that I got from kids is that they share what they are comfortable sharing with their parents so they don't get themselves in trouble and parents are involved with their kids' online activities to protect them.
Parent involvement has normally revolved around the idea of internet safety. Our engagement with our kids needs to start to focus on other things, as mentioned in this article by the Family Online Safety Institute, such as netiquette (as previously focused on in my major project) and kindness. As Nancy Smith mentions in her book "Social Citizens: A Positive Approach to Social Media & Parenting in a Digital World" (thanks again for sending me a copy to read), "social media can have positive effects on your teens" (pg. 35). She goes on to explain how connection, communication, creativity, confidence, learning, and compassion can all be obtained through interactions on social media. The question is how can parents help to bring out the positive aspects rather than focusing on the dangers? Digital dialogue!
How do you regularly engage in digital dialogue with your kids or students?